Women Veterans Day 2023: A 75th Anniversary Celebration of Women Veterans!
June 12, 2023, will mark the 75th anniversary of the Women's Armed Services Integration Act. We call this holiday Women Veterans Day, when we commemorate the efforts and contributions of women in the armed forces.
Although women had served during the Revolutionary War, the Civil War, the Spanish-American War, and World War I—largely as nurses, but also in administrative functions and even fighting while disguised as men!—they were not granted the official, protected armed forces status of their male counterparts until 1942, when President Franklin D. Roosevelt signed the Women's Army Auxiliary Corps (WAAC) legislation introduced by Representative Edith Nourse Rogers. Soon dropping the "Auxiliary," female service members joined the World War II effort by the tens of thousands, trained as switchboard operators, mechanics, stenographers, drivers, and postal clerks, among other roles.
In 1946, two years before the WAC's expiration date, these female personnel were fully integrated into the Army. Two years later, they were also allowed to permanently join the Air Force, Navy, and Marine Corps (though with a cap of 2% female personnel allowed) via President Harry Truman's signing of the Women's Armed Services Integration Act. This Act was signed on June 12, 1948, giving us the celebration date for Women Veterans Day.
Victories and Hardships for Women in the Armed Forces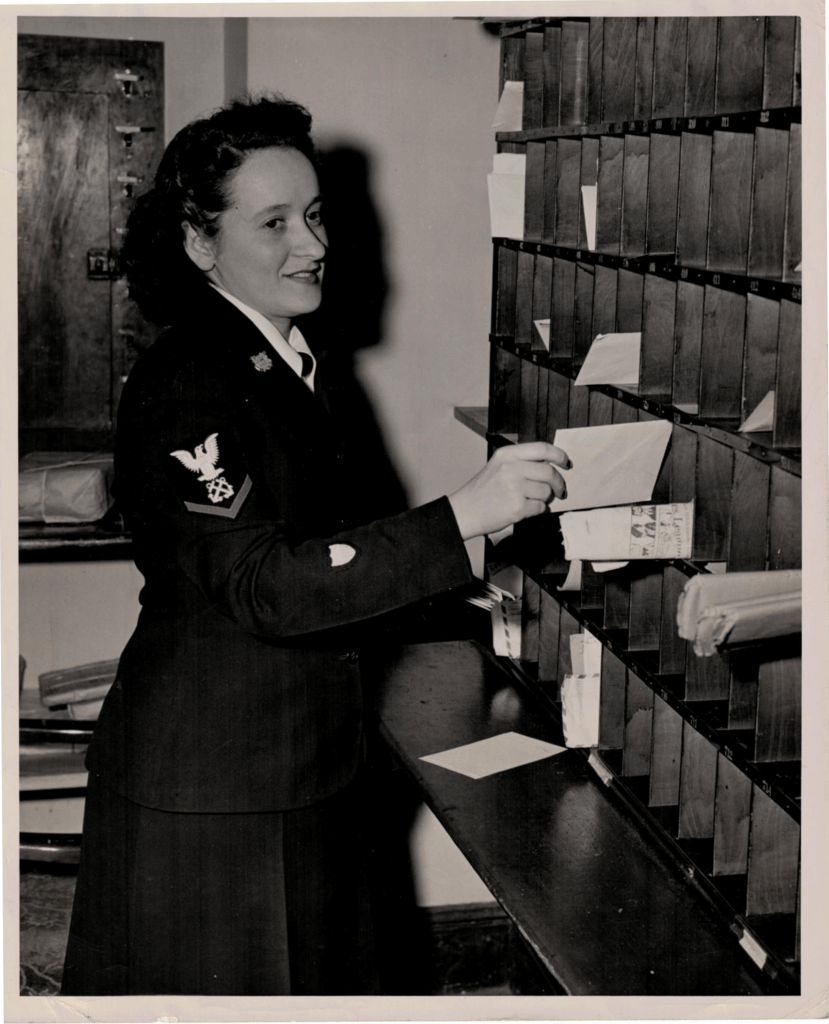 For the women veteran clients of VetAssist, their memories of the service range from happy, exciting experiences to discouraging episodes of unfair treatment and intimidation.
Minnie Shipp of Albuquerque, NM (who just turned 102 years old and whose story you can read here), enlisted in the Coast Guard in March of 1943 from a sense of duty. "We were all at that stage worried about the war and our country, and it was great to go in and make ourselves useful." Her experience was marked by a sense of community, as her male counterparts were welcoming and the strong demand for female service members made Minnie and her female cohorts popular curiosities often highlighted in the local newspaper.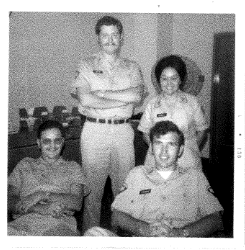 Regina Anderson of St. Joseph, MO, served during Vietnam and carries the distinction of being among the few female personnel stationed outside the United States. Sent by the Army to Okinawa, Japan, she has fond memories of the friendships formed with both men and women. "All the friendships I made over there, it's something I think about often. It's something that doesn't leave my mind." Anderson had one run-in with an NCO who "thought he could harass me. But I had some good male friends who were working with me, and they intervened and told him to get lost. The rest of the 18 months [in Okinawa] were without incident."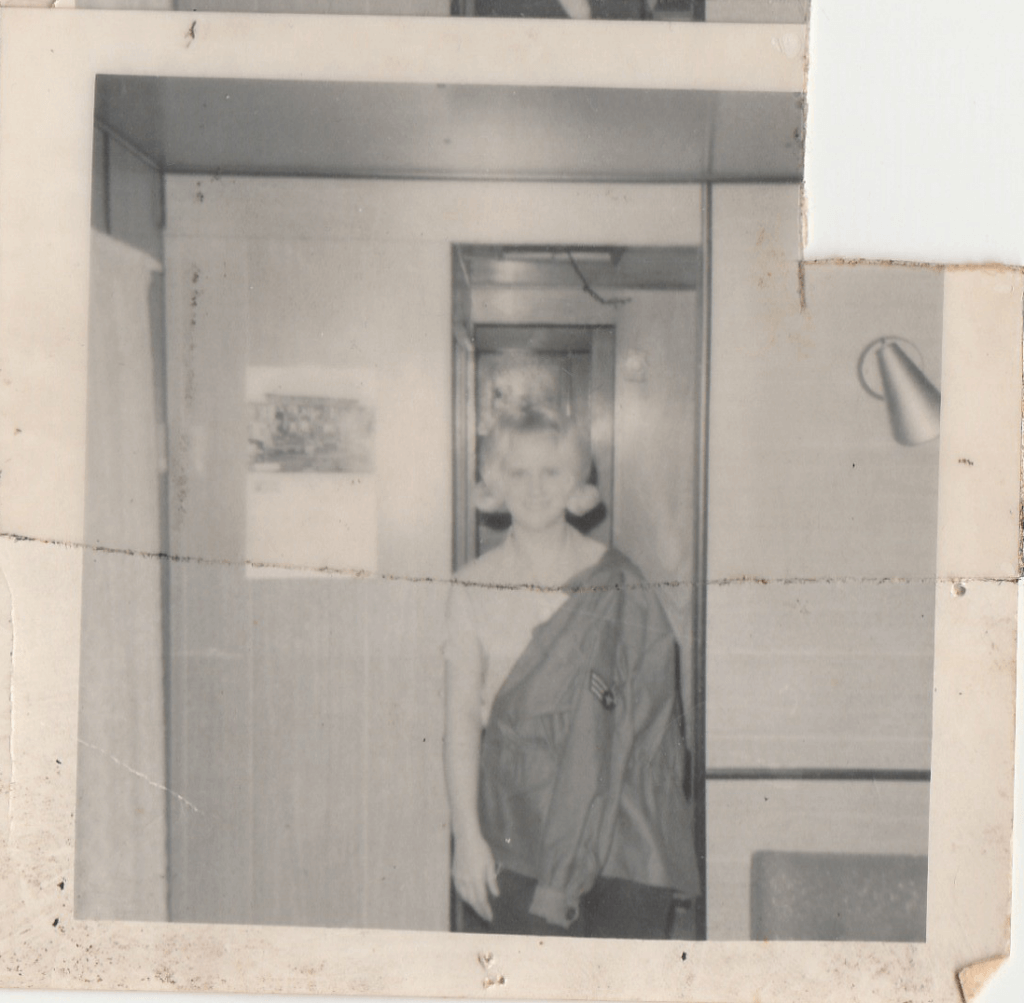 Patricia Wade of Union, MO, achieved the rank of First Sergeant with three stripes, serving with the Air Force largely in Texas and New Mexico during the Vietnam War. She and six other female personnel were largely cut off from the 30-40 male personnel in Amarillo, TX. Living in sex-segregated buildings with locked windows and doors and high fences, they still "went to school with the men and partied with them. It was different. It was a big change for me." When Wade married a fellow Air Force officer, she left the service and used her GI benefits to go to nursing school.
Wade's greatest difficulties in being included and accepted came after she was a veteran. Traveling across the country while her husband remained in the Air Force, she joined the American Legion in many towns, sometimes as the only female member. Of her local American Legion, she says "They weren't quite ready for female members. I wanted to know things like, when vets came back, did anyone meet them at the airport? They said, oh, the family does that. I asked, do the vets have anywhere to go? They said, the family handles that." Her efforts to initiate activities, including a partnership with her sister's group that quilted for returning vets, were dismissed, and she finally left discouraged. She has continued, however, to speak at local schools on Veterans Day, encouraging girls to follow their dreams to serve in the armed forces without self-consciousness or fear.
Elizabeth Kirk of Lancaster, OH, earned the stripes of a Sergeant, but did not have the required time in the service to earn the title. An Army "Acting Jack" and Specialist (E4), she was stationed all across the US during the Vietnam War in the 1970s. Trained in unit organizational supply and becoming a specialist in armor and weapons, she was also a skilled medic and chemical biological decontamination expert.
From having to commute eight miles to her billet (as the only woman at Fort Polk, LA) to passing on a West Point opportunity due to the hostile environment, Kirk speaks to the difficult experiences so many women have faced in the armed forces. "Until the last 10-15 years, women were talked down to, berated, harassed, and treated like second class citizens. If you complained about it, they'd write you up as a nonconformist." Despite being passed over for work for which she was well-qualified and being treated with contempt, Kirk says "I wouldn't tolerate it. I would put people in their place and didn't put up with it."
The legacy of these women veterans is extraordinary courage, resilience, sacrifice, and contributions in a wide range of functions serving our country during wartime.
No National Women Veterans Day
Despite 75 years of women in the armed forces—and many more, if you consider their civilian service prior to WWII—Women Veterans Day is still observed only at the state level. Only 11 states (California, Indiana, Kentucky, Michigan, New Jersey, New York, Ohio, Oregon, South Carolina, Texas, and Wisconsin) observe the holiday. Resolutions to observe June 12 as a national holiday have been introduced, but have been unsuccessful thus far.
If you want to observe Women Veterans Day, you can learn and share about famous figures such as Deborah Sampson, Ann E. Dunwoody, Cathay Williams, Ruby Bradley, and Elsie Ott, among many others. You can also support a local veterans organization, post about the holiday on social media, or write to your state representatives about observing the holiday.