A few years ago, in his early 90s, Truman Medders, ran across some startling information: Each day nearly 22 veterans die by suicide, almost double the rate for civilians. Truman, a Korean War veteran in Springfield, Missouri, and former Army Airborne Ranger and jump school instructor knew he couldn't let this continue to happen. Despite his advanced age and trouble getting around, veteran suicide prevention became his new cause.
Help is available 24 hours a day!
800-273-8255
NATIONAL SUICIDE PREVENTIONLIFELINE

.
He decided to use his own personal life experience and volunteer at Wellness for Warriors to promote physical and mental wellness with local veterans, first responders and their family members and do his part in veteran suicide prevention. Truman has been able to continue volunteering with Wellness for Warriors thanks to his caregiver Michelle Chrismer from Right at Home made possible by the VetAssist Program and the VA benefits he earned during the Korean War.
Truman's suicide prevention work includes a presentation he made June 27, 2019 at a Wellness for Warriors meeting, "A Veterans Understanding of Suicide Prevention" that was also featured on Veterans Upward Bound's social media, another Springfield organization serving veterans.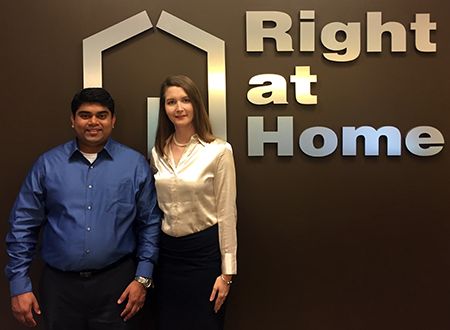 Truman lost several family members to suicide and today still finds it difficult to talk about the night his own father took his life. "I got a call at night… then jumped in the car and drove to my parents' house. I cried most of the way. My aunt was there and I asked, 'Where's Mom?' And she said, 'She's in the other room. She's been sedated.' I was devastated," recalled Truman.
Right at Home Owner Ashwin Modayil and VetAssist Regional Manager Sheila Boutwell were in the audience at that Wellness for Warriors presentation and both were truly inspired by their mutual client.
"Truman is amazing with real life experience and knowledge to share," says Sheila. "Part of my job is to find more veterans like him who are unaware that they're entitled to VA benefits. Even if you didn't suffer a service-related disability or fight overseas, you may be eligible."
Truman also shared his advice for those struggling with post-traumatic stress disorder (PTSD) at a Wellness Warriors event.
First, don't be afraid to seek care. Treatment for PTSD and other mental health issues like depression are no longer stigmatized the way they once were.
Second, find a way to keep your mind busy. Truman revealed "If you get busy with your mind you can bypass a lot of that." Finally, find a group of people to support you. 
Truman has found that support group thanks to Wellness for Warriors, Right at Home, and the VetAssist program. Truman came to Wellness for Warriors in early 2019. He needed assistance at home so they referred him to Right At Home. Right At Home knew that Truman had served in the Korean War and was therefore a likely candidate for receiving in-home care with no out-of-pocket costs through VetAssist.
The VetAssist Program assists eligible veterans or their surviving spouses with a benefit called "Aid and Attendance" from the Department of Veterans Affairs (VA). This benefit meant that the things he once enjoyed but could no longer do – getting out and about, going to his favorite restaurants, having his home cleaned and picked up- were once again a reality.
The VetAssist Program made it possible for Truman begin home care almost immediately, with no up-front or out-of-pocket cost. The Right at Home team developed a customized service plan that meets Truman's needs while allowing him to stay at home. Truman feels that his quality of life has significantly improved after VetAssist helped him file a claim to receive his "Aid and Attendance" benefit and Michelle Chrismer from Right at Home began caring for him.
Everyone who meets Truman quickly sees how Michelle has been both a Godsend and an angel to Truman. Without her help, he simply could not continue his initiative and zeal in reaching out to with his impassioned message of veteran suicide prevention.
According to Truman, "Michelle is so cool. She knows what to do, what to say, how to act and everything. She's been a real blessing to me." Whether Truman is speaking at a Wellness for Warriors Weekly Meet-Up or just folding laundry, he knows he can count on Michelle, Right at Home, and VetAssist. 

In 2020 Truman received the American Highrise limited edition print to honor Truman for his service in the military and for his continued service as a veteran suicide prevention volunteer in the Springfield community from the owners of Right at Home in Springfield.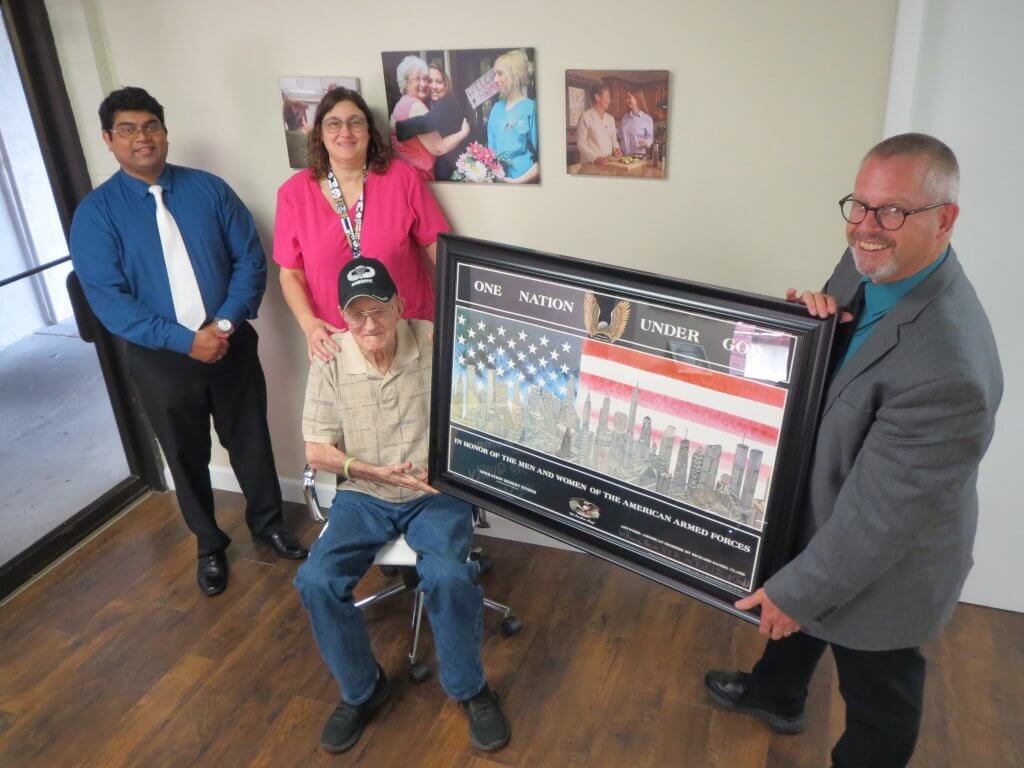 During the Covid pandemic, the mission of Wellness for Warriors expanded to include Cox medical teams on the front line fighting Covid and Truman continues to inspire others.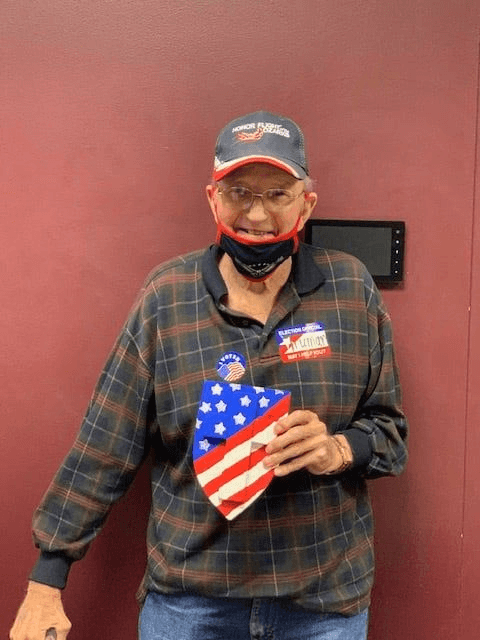 Kerry Joe Miller, co-founder of Wellness for Warriors and volunteer coordinator at Cox Health, says "I'll never forget when Covid first hit. We had to send all of our 28 Wellness Warrior volunteers home for their safety.
We could have easily put our mission on hold, yet Truman was my inspiration. He asked again what can I do to help? This really ignited me personally and others to go on," said Kerry.
If you know a veteran or veteran's surviving spouse who could use the help of the VetAssist Program to remain active in the community or just at home, call 888-314-6075 or check eligibility online.