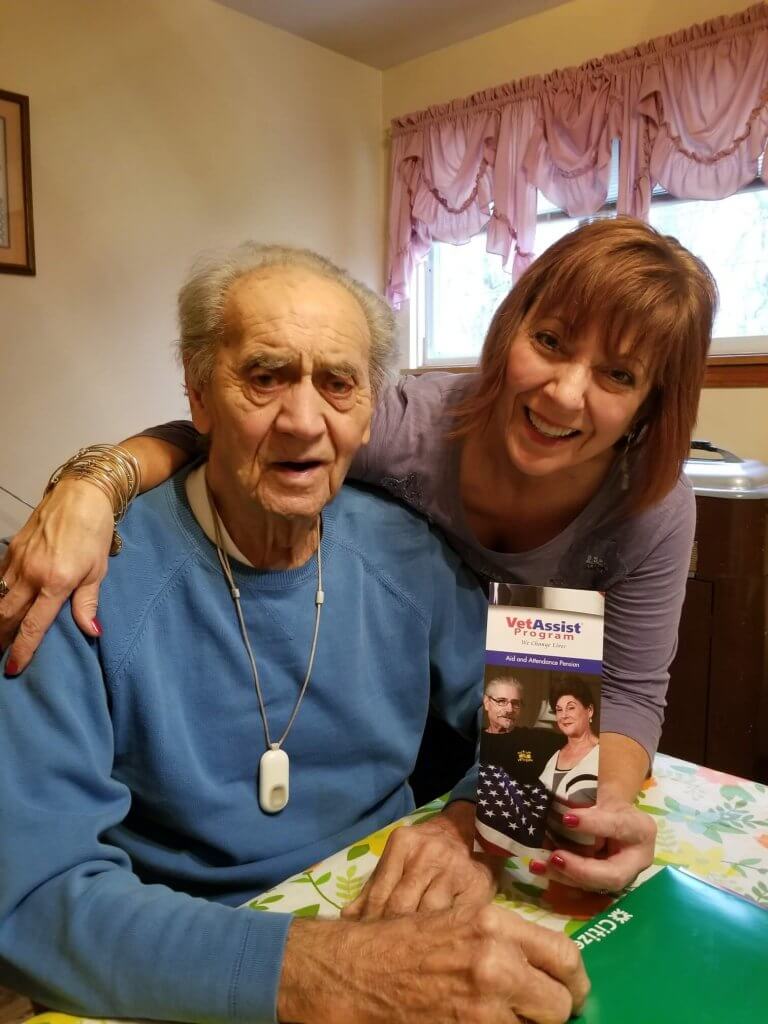 Veterans Home Care, with an A+ Better Business Bureau rating, is aware of an unverified, anonymous review that makes false claims about our company on the controversial Ripoff Report website. The description of the person making the allegations doesn't match any client or constituent we have.
The Better Business Bureau has issued consumer warnings and its "F" rating to the Ripoff Report. By comparison, the BBB accredited and bestowed its Torch Award for Ethics to Veterans Home Care.
The Ripoff Report, banned in several countries, made headlines in Forbes, and Bloomberg Businessweek for its online review practices and legal challenges.
Veterans Home Care takes its reputation and any false statements seriously. Certified reviews of our company are posted on our BBB and Business Consumer Alliance profiles. The BBB and BCA reviews recount actual experiences of real clients with Veterans Home Care. Please visit our testimonial page to learn more.
The BBB warns that the Ripoff Report allows anyone to publish an anonymous review without any verification beyond a valid email address. Anyone with an ax to grind can find a voice on this website with true or false testimony. Beyond this, the BBB described how the Ripoff Report profits from its unverified complaints.
According to the Better Business Bureau: "Recently, BBB has received a pattern of complaints for this company that allege billing, advertising, service, repair, contract, and customer service issues. Complaints allege this business allows individuals to file reports about businesses and individuals that consumers may state are not true on the company's website: http://www.ripoffreport.com. Some complainants report that when they contact the company regarding the removal of the reports, the business may inform the complainant that they must pay a fee (usually $2,000), to have the report removed and/or arbitrated.
Veterans Home Care will not pay the Ripoff Report $2,000 or any amount to remove an unverified, negative review from their website.
The BBB also says the Ripoff Report has declined to work with the BBB to resolve customer disputes.
Veterans Home Care cautions seniors to be careful who they trust when it comes to helping them with their VA benefits including claims for the Veterans Benefits Administration's Aid and Attendance Pension.
"If we can't help a veteran family with a VA claim, we refer them to a veteran service organization such as the American Legion, AMVETS or the VFW or direct them to a veteran service officer employed by state government," says Janet Jennewein, Veterans Home Care Sr. Director of Communications.
"We recognize that there are pension poachers and bad actors out there," says Jennewein. "So we work hard to reinforce our company's brand with facts about our track record. Through Veterans Home Care's VetAssist Program®, we've successfully served more than 16,000 wartime veterans and spouses from coast-to-coast since we began in 2003. We also offer services that others do not such as getting home care or adult day care started right away before the veteran or spouse begins to receive funds from the VA," says Jennewein.
"It's unfortunate with all the good press we've had including local Fox 2 News, KSDK-NBC TV affiliate and St. Louis Business Journal that people may still not know our track record," says Jennewein.
Here are some endorsements made by actual Veterans Home Care/VetAssist clients verified by the BBB and located on their website:
They have been a god-send to my family. They helped my father
qualify for a home-care VA pension and took us through it
step-by-step. It was a life saver.  — Linda T.
I cannot express how I feel for Vet Assist. They truly are dedicated to veterans and their families, I was with them for 5 years for my dad. He is a Korean vet. The support I received was so caring and Jeanine and her staff is very much appreciated. I felt at ease from day one. I would highly recommend Vet Assist. – Cindy S.
Wow! Where do I start…? They provide home care until my mother's claim was approved! Also… explained everything so that we could understand and kept us abreast of the status of the claim throughout the whole process. I really appreciate Veterans Home Care for their Godsend of help! – Avis M. 
Veterans Home Care has been extremely helpful to my brother's care and welfare. He fell in his apartment and broke his hip. His mobility is limited and he has beginning dementia. It makes me feel much better knowing that someone is checking on him regularly as I live 4 hours away. If any veteran needs help in home, I would highly recommend contacting them. – Donna B.
From the time I applied for asst. for my mother until the end they were 110% there for us. I was amazed at the dedication to help. I highly recommend the Veterans VetAssist. Program. I seriously don't know what I would have done without their help. – Rose W.
Here are some of the verified reviews on Business Consumer Alliance: www.checkbca.org:
Veterans Home Care and the VetAssist Program was great for daddy. Vets Home Care they put me at ease knowing daddy was always taken care of. – Earl C.
This has been a blessing for my dad. He is a Vietnam veteran. He is a widower who lives alone. His care giver comes out 3 times a week. – Elaine S.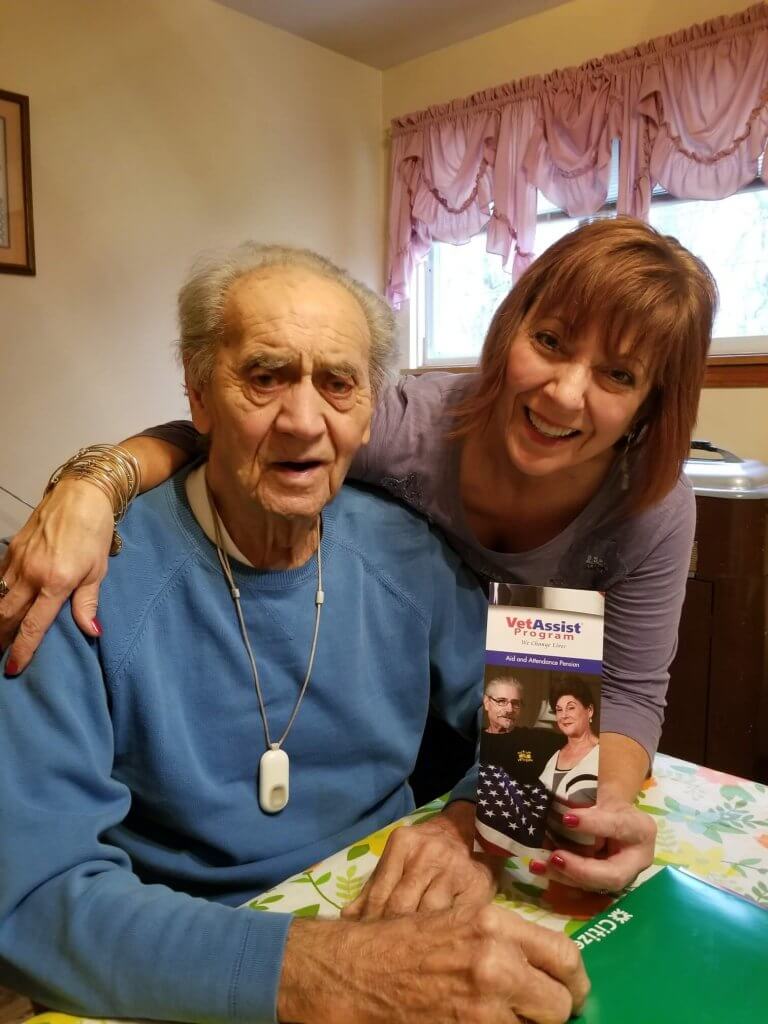 Catherine Ciccone, pictured here with her father, Korean War Army Veteran Arthur Ciccone who passed away December 19, 2018, has endorsed Veterans Home Care:
"My experience with VetAssist has been a blessing that overflows with compassion, patience, consideration, and support. I would recommend VetAssist to anyone looking for in home care for those who have served us so nobly."