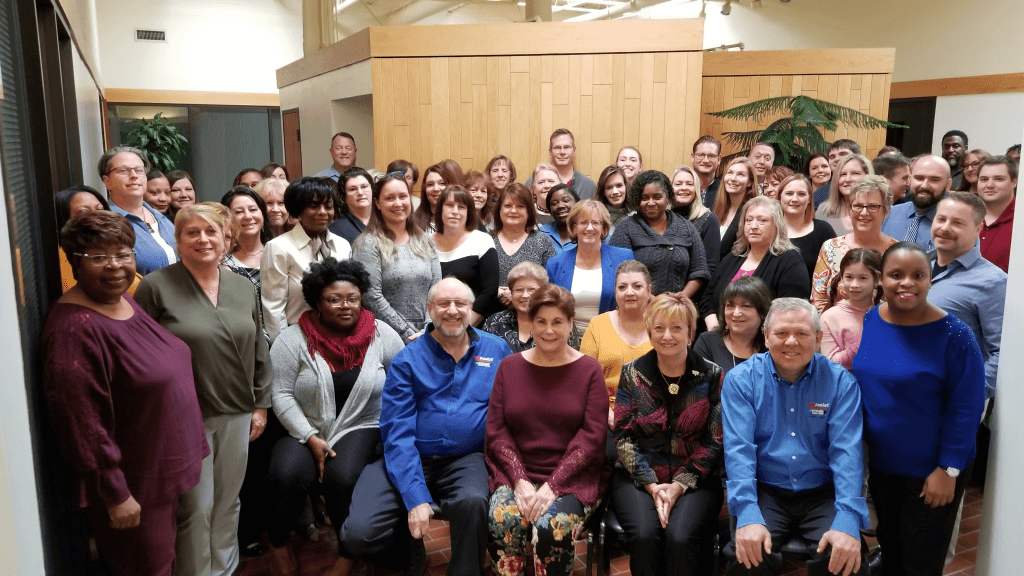 "Every night I sit and watch TV, and I get so emotional about the pandemic and the people who are hurting, " admits Bonnie Laiderman, the CEO and co-owner of Veterans Home Care.
She and CFO, Co-Owner, and husband Howard Laiderman made a $2000 donation recently to Operation Food Search, a food bank in St. Louis MO where the company is headquartered.
"We made this donation on behalf of our employees," says Bonnie, who has ties to some of the areas hardest hit by the Covid19 pandemic.
"I'm a New Yorker. You can take me out of New York but you can't take the New Yorker out of me."
She recalls growing up in the projects, among the poorest areas of Brooklyn. Recently she had an opportunity to return to that area. "A current resident of the project, a young teen, saw me and thought I looked out of place. He confronted me and asked what I was doing there. A conversation ensued and I explained that I grew up there. After listening to my story, he said, 'I wouldn't mess with you, lady.'"
"Now days, some of the meager places I lived are very tony neighborhoods, and that makes me happy."
After the divorce from her first husband, Bonnie and her children moved to Florida. Soon her elderly mother came to Florida as well. Caring for her mother is what inspired Bonnie to start Veterans Home Care.
"When I see what's going in Florida, with the senior population at risk, it really touches me. It's hard enough taking care of a parent in the best of times. I can't believe what families are going through now."
"Last week a client we had for seven years, a Korean War veteran from Iowa, passed away. His family, including his wife of 62 years, will make due with a private graveside service. My heart goes out to them."
Until now, Veterans Home Care's unique business model served a limited niche of only wartime veterans and their spouses but is adding services for everyone. 
"We are very fortunate. Our company is doing well. In fact we are expanding with new services. This includes a patented medical alert device that utilizes the latest 'Alexa' technology. It's available to anyone."
Veterans Home Care has about 100 employees with 60 in St. Louis. VHC also partners with more than 3,400 home care agencies across the country that provide in-home care.  
"Bonnie and I want to do our part to give back," Howard said. "We are also doing our best to keep our clients and employees safe. All employees, with the exception of a skeleton crew at the office, are currently working from home.
"Best of all we haven't had to furlough anyone. In fact, we've had several new hires since the start of this pandemic," said Howard.  "It was a bit of a scramble to set everyone up at home, but our executive and leadership teams stepped up." 
"We're so proud of the teamwork, especially our IT," said Bonnie.  "Our employees are extremely dedicated. They know they're helping veterans."
 "And we realize many people are unemployed," added Howard. "Other small business owners like us are struggling. Operation Food Search is trying to meet this challenge and we're glad to help."