There are many different resources for veterans who need care at home. Two separate branches of the Department of Veterans Affairs (VA) offer help for in-home veteran care. Veterans receiving health care enrolled with the Veterans Health Administration (VHA) may be eligible for a homemaker or veterans home care services.  The Veterans Benefits Administration (VBA) also offers a monetary benefit known as "Aid and Attendance" that will help cover the cost of in-home veteran care. Even those who did not serve in combat or serve overseas may be eligible. 
You may be wondering how you go about applying for veteran's home care. The following are steps when applying for veteran's home care:
1. First, evaluate the needs of your loved one in regards to home care and activities of daily living. Talk with the doctors about what type of care is necessary and any accommodations needed to ensure your loved one is safe at home. 
2. Second, determine your status as a veteran in the eyes of the VA. Are you a veteran with a service-connected disability? Were you a prisoner of war? If either of these are true, you are eligible for monetary compensation. When did you serve, during wartime or peace time? Did you serve active duty or in the reserves and for how long? What is your discharge status (honorable or other than honorable)? In which branch of the military did you serve? This information is found on the DD-214 military discharge form. Records can be obtained through your local VA office or completing Standard  Form 180 and submitting it to the National Archives and Records Administration (NARA). 
3. Get acquainted with the all the different resources for veterans home care. There are two branches of the VA, not-for-profits, state offices and home care companies where veterans can find help. Don't forget to check with both the VHA and the VBA about veterans' home care. There are not-for-profit veteran service organizations such as the Veterans of Foreign Wars or the Disabled American Veterans Association, to assist you in filing for benefits. Every state employs veteran service officers who are veteran advocates and each state offers programs for vets.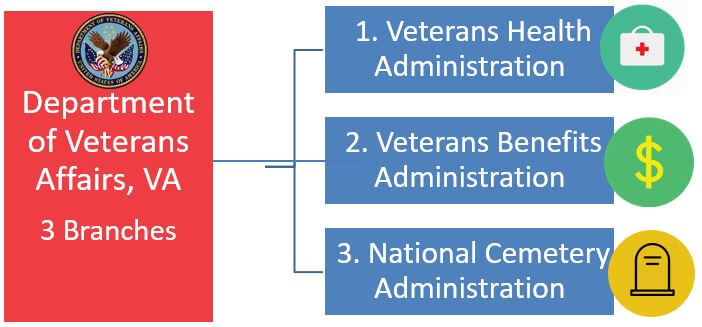 4. Find your local VA offices by clicking here: Find VA locations and schedule time to visit them.
5. Enroll with the VHA for health care and ask about a home health aide who can come to a veteran's home and help the veteran take care of himself/herself. Home health aides assist with custodial care such as help with activities of daily living. Examples include help with bathing, dressing, or fixing meals. 
6. You can apply for benefits through the VBA that provide monetary assistance for in-home care givers. These programs are called "Aid and Attendance" and "Housebound." A veteran who requires the assistance of someone else in order to perform everyday living functions such as bathing, dressing, preparing meals, getting to and from the bathroom, or is bedridden may be eligible for the Aid and Attendance benefit. This is a benefit that is provided in addition to a monthly pension. 
7. There are three grant programs available through the VA that will assist in making your home handicap accessible. The three grant programs are: the Specially Adapted Housing (SAH) Grant, the Special Housing Adaptation (SHA) Grant, and the Home Improvements and Structural Alterations (HISA) Grant. Of these three grants, the HISA Grant is the most appropriate for the elderly because the grant is not limited to those individuals with service-connected disabilities.
8. Veterans Home Care is a private, family-owned company with unparalleled expertise with the VA Aid and Attendance application process. We offer our VetAssist Program to get home care started right away and help you file your claim at no charge. Veterans Home Care is rated A+ by the Better Business Bureau and has helped more than 17,000 people access home care and the VA Aid and Attendance benefit. While veteran service organizations can help with all types of VA claims, we specialize in "Aid and Attendance" and offer some services not available at veteran service organizations.
Many veterans and their families are unaware of these programs and do not take advantage of them. In some cases, such as with "Aid and Attendance" the surviving spouse of a veteran may be eligible as well. 
You can go to the VA website to get information on specific benefits. However, researching and applying for VA benefits can be overwhelming– much like doing your own taxes. That's why you may want to contact a Veterans Service Officer who is not employed by the VA and who will act as your advocate. 
To learn if you may be eligible for both the Veterans Aid and Attendance benefit and Veterans Home Care's VetAssist Program, call toll free 888-314-6075.