Ingram's Kansas City Business Magazine has been profiling Missouri business movers and shakers for a decade and this year Veterans Home Care CEO & Founder, Bonnie Laiderman, landed in that spotlight.
The article in their March 2020 edition focused on the key to Bonnie's success: finding a need and filling it.
Here's what Ingram's Magazine had to say about the CEO of Veterans Home Care:
Bonnie Laiderman started a company to solve a problem. She founded Veterans Home Care after becoming frustrated when the approval process for a little-known veterans benefit that could have helped provide care for her ailing mother wasn't approved in time. Laiderman's stepfather served in World War II, making her mother eligible for the "aid and attendance" pension offered by the U.S. Department of Veterans Affairs.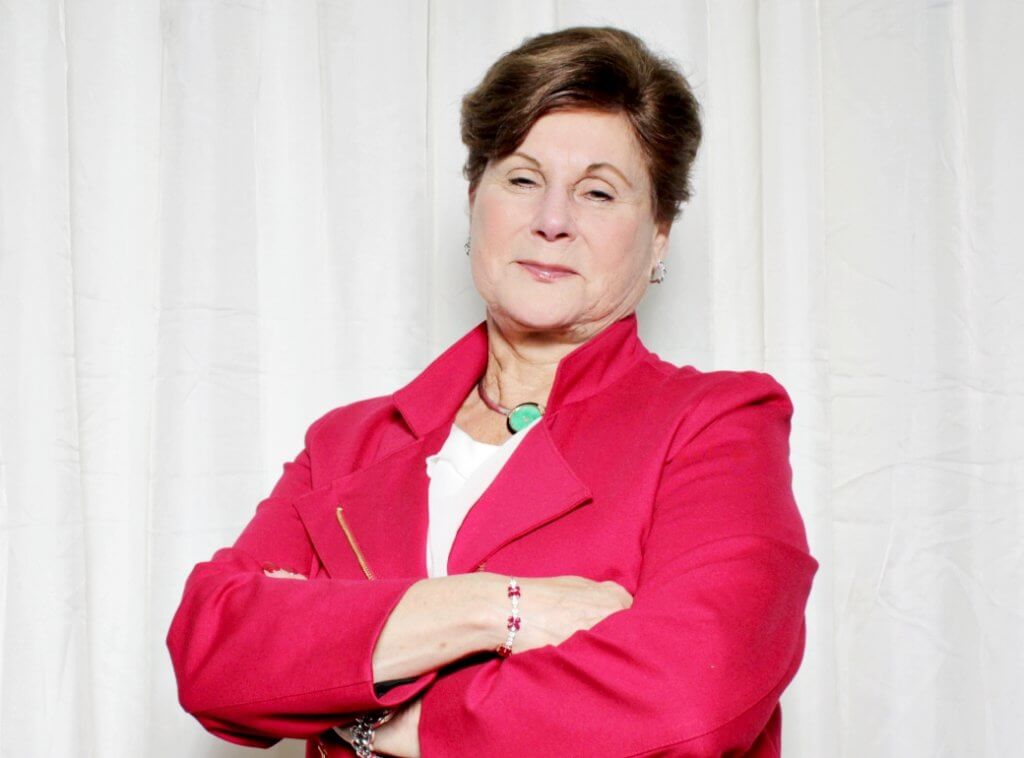 This perk assists vets, who have served in certain conflicts, and their spouses who need the help of another person. Laiderman learned that many veterans and their families fail to access available VA benefits because they just don't know about them. Her experience made her realize there was a need and she decided she could fill it. Laiderman started her business in 2003. 
Since then, her solo home care business has grown to about 100 employees across the country and is one of the largest women-owned companies in the St. Louis Metro Region with multiple locations throughout the country. 
"We say we're in the business of changing lives and we really do," said Laiderman, who also serves on committees at the American Red Cross."
Read more about the other 49 "Missourians You Should Know" at 
"The list of Missourians honored by Ingrams is quite impressive. I'm flattered to be part of this group," said Laiderman. 
The entire list includes:
Rob Adams 
Bishop-McCann
Kansas City

Subash Alias 
Missouri Partnership
St. Louis

Angie Besendorfer 
Western Governors University
Lee's Summit

Rob Dixon 
Dept. of Economic Development
Jefferson City

Col. Ed Black 
139th Airlift Wing
St. Joseph

Michael Byington 
Musician
Camdenton

Fran Caradonna 
St. Louis Brewery
St. Louis
Carolyn Chrisman 
K-REDI, Economic Development
City of Kirksville
Jonathan Curtright 
University of Missouri Health Care System, Columbia
Columbia

Scott Davis 
Boehringer Ingelheim Vetmedica
St. Joseph

Hal Donaldson 
Convoy of Hope
Springfield

Rhonda Hamm-Niebruegge 
Lambert International Airport
St. Louis

Jay Felton 
Lathrop GPM
Parkville
Dan Harbough 
Ronald McDonald House
St. Louis

Patty Held 
Wine Consultant
Hermann

Jason Holsman 
Missouri Public Service Commission
Kansas City
Alan Hoskins 
Energizer Holdings
St. Louis
Jeff Houghton 
The Mystery Hour
Springfield

Jerry Jeffrey 
Wells Fargo Advisors
City of Moberly

Jeff Jensen 
United States Attorney, Eastern District of Missouri
St. Louis
Leonard Jones 
Mayor
Grandview
Mike Kehoe 
Lieutenant Governor
Jefferson City
Mary Kellogg-Joslyn 
Titanic Museum
Branson

Jerry Kent 
Cequell III
St. Louis

Bonnie Laiderman 
Veterans Home Care
St. Louis
Ming Leu 
Missouri University of Science & Technology, 
Rolla

William Mahoney 
Cox Medical Center
Branson
Rosalie O'Reilly Wooten 
O'Reilly Auto Parts/Drury University
Springfield

Larry McIntire 
Freeman Health System
Joplin
Brent Niemuth 
J.Schmid
Kansas City

Jim O'Donnell 
James O'Donnell Funeral Home
Hannibal

Jeanette Hernandez Prenger 
ECCO Select,
Weatherby Lake

Rachael Martin 
Mayor of Maryville
Maryville

Gary Parker 
Intelica, Bamboo Equity Partners
St. Louis

Leslie Porth 
Missouri Hospital Association
The Lake of the Ozarks

Carey Portell 
Rancher and inspirational speaker/blogger,
St. James

Richard Robinson 
Scholastic, Inc.
Jefferson City
Gregg Smith 
Gregg Smith Ford Lincoln
Clinton
Donn Sorensen 
Mercy Health Systems
St. Louis
Chrissy Taylor 
Enterprise Holdings, Inc.
St. Louis
Steve Terry 
Mark Twain Riverboat
Hannibal
Cindy Thompson 
Vernon County Commission
Nevada
James Towery 
Former owner of Steelman Transportation
Springfield
Bill Turpin 
Missouri Innovation Center
Columbia
Carlos Vargas 
Southeast Missouri State Univ.
Cape Girardeau

Day Veerlapati 
S2Tech
Chesterfield
John "Nip" Weisenfels 
Rouse Frets White Goss Gentile Rhodes,
Kansas City
Tim Wentworth 
Express Scripts Holding Company
St. Louis
Bridgette Williams 
Heavy Construction Association of Greater Kansas City
Kansas City
Warren Witt 
Lake Ozark Watershed Alliance
Sunrise Beach