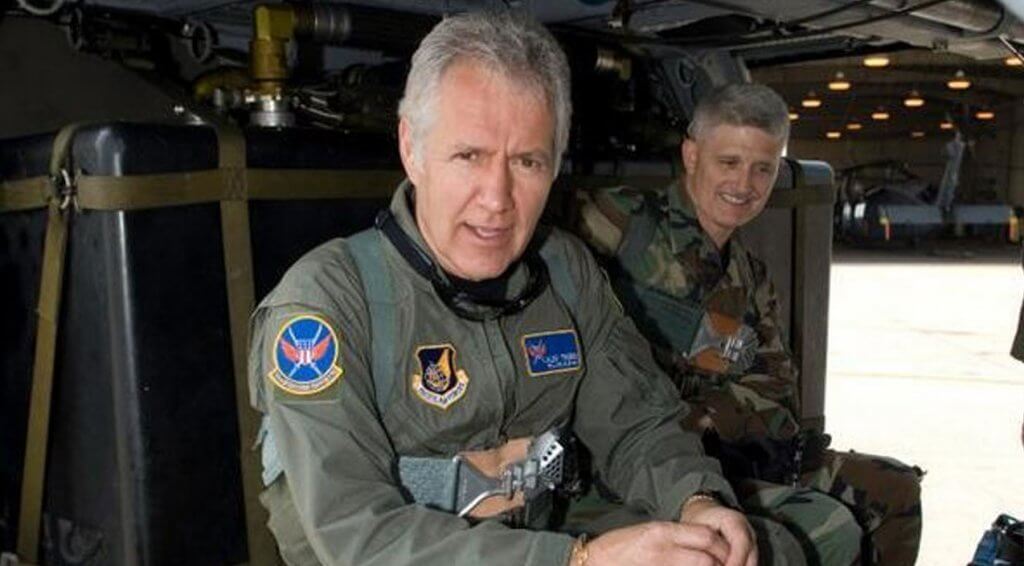 Celebrity deaths in 2020
It's a new year's tradition to reflect on those we lost, especially the celebrities. Among the celebrity deaths in 2020, are those who were lesser known for serving in the military or entertaining our troops. Yet, those are the ones we would like to salute at Veterans Home Care.
Did You Know These Celebs were Veterans?
Many of the celebrities we lost in 2020 first served in the U.S. military before they became famous. TV host extraordinaire Regis Philbin was famous for the number of hours he appeared on TV. He died at age 88. Not everyone knows that Regis enlisted in the navy after graduating from the University of Notre Dame and served as a supply corps officer between 1953 and 1955.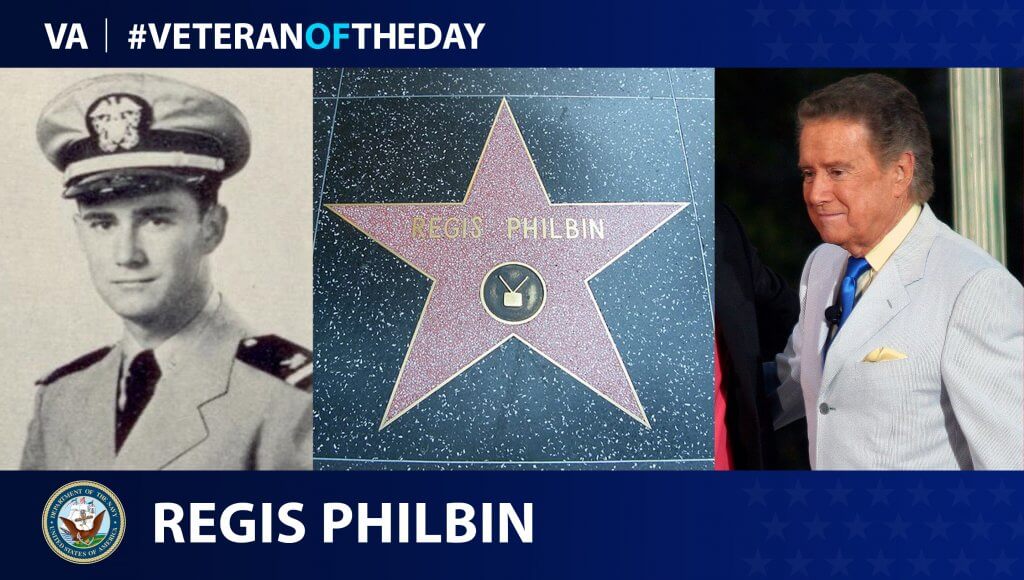 Movie star Kirk Douglas enlisted in the Navy in December 1941 during World War II and served as a communications officer until 1944. He was discharged after suffering injuries due to a premature depth charge in anti-submarine warfare aboard the USS PC-1139.
Carl Reiner, a pioneer of TV comedy and father of Rob Reiner, was drafted in 1942 and served during World War II. He died at 98. Another TV legend, Hugh Downs was a World War II veteran who died this year at age 99.
We also lost Actor Brian Dennehy who served in the Marines from 1959-1963. He died in 2020 at age 81.
Movie and TV actor Wilford Brimley, known for his TV and movie roles including Cocoon and The Natural, dropped out of high school and enlisted in the Marines in 1953. He died in 2020 at age 85.
Nashville singer and songwriter John Prine died this year at 73. He was drafted and served in Germany as an Army mechanic.  His song, Saigon, is about a Vietnam veteran traumatized by the war ("The static in my attic's gettin' ready to blow.")
He Became Famous For His Military Flying Career
Then there is Chuck Yeager who died this year on December 7, Pearl Harbor Day. Unlike the others aforementioned, Chuck's fame came from serving in the military. He was a flying ace, Air Force officer and test pilot who was the first confirmed to fly faster than the speed of sound.
Famous USO Entertainers who died in 2020
These two famous celebrities both died in 2020. They weren't veterans but they volunteered with the USO. TV's Jeopardy host Alex Trebek died at 80 from cancer and Olivia de Haviland, who portrayed Melanie in Gone With the Wind died at age 104. During World War II as part of the USO tour, Olivia visited hospitals and entertained troops in remote battlefronts of the South Pacific such as the Aleutian Islands. Alex volunteered for the USO for more than 39 years.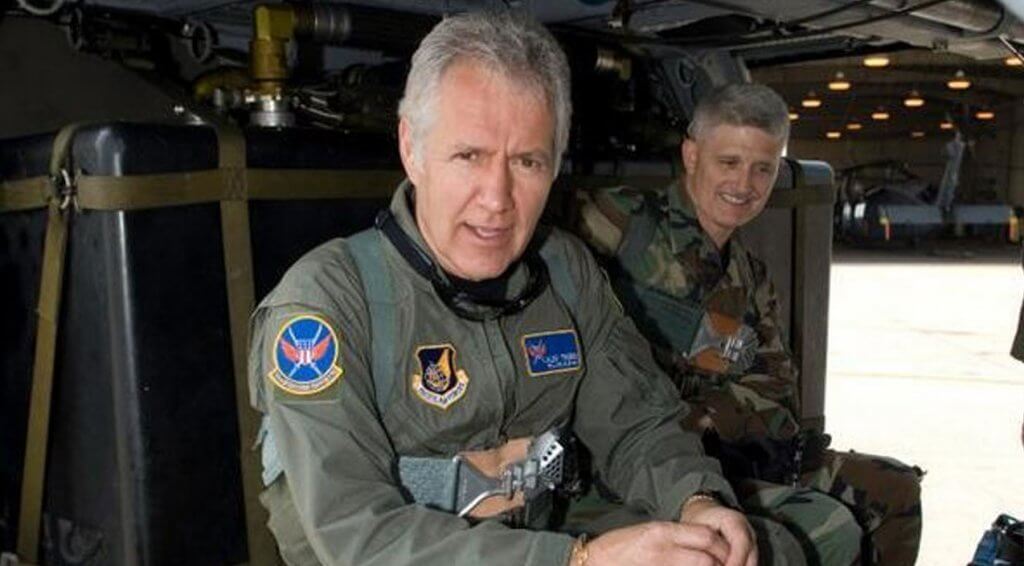 Our Condolences to Families of VetAssist Clients Who Passed Away in 2020
At Veterans Home Care, we serve many veterans and become very attached to them. Our VetAssist clients may not be famous, but they are special to us. When a client passes away, we assist the family in notifying and settling the account with the VA. If needed, we help the surviving spouse obtain a VA benefit to continue home care service.
Here are two veterans who passed away in 2020 and whose families shared their stories with us. We are humbled and marvel that in their families' time of grief, they reached out to thank us at Veterans Home Care.
Army Veteran Albert Warren, March 30, 1934 – November 26, 2020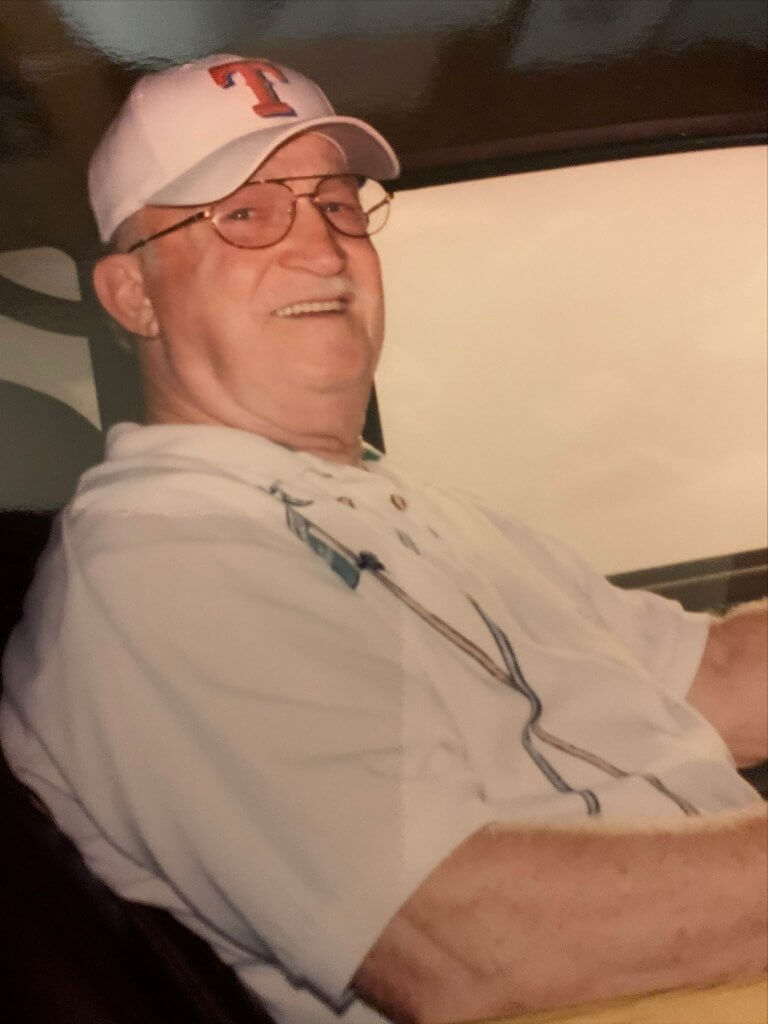 Albert heard about Veterans Home Care when was at Avante Rehab in Irving, Texas in 2013. A social worker there approached him at his dinner table one evening and asked if he had been in the military.  "Daddy advised her that he had served in the Air Force in 1952-1956 during the Korean War. She then referred him to the VetAssist Program to help him receive VA benefits for care at home," says his daughter Patricia Snider.
According to Patricia, Albert met his wife Shirley and started dating her in 1953 while he was stationed in Victoria, Texas.  They were married March 2, 1954 and by 1960 they had two daughters. Eventually they had two grandchildren and four great grandchildren.  The couple remained happily married for 65 years until Shirley passed away May 23, 2019. 
"This is the greatest story our dad had to tell during his time in the Air Force," says Patricia. "Daddy was stationed in France for a time.  He was a tank mechanic.  No matter what, daddy was a hard worker in the military and always worked equally hard as a civilian. His love for our mom never died."
Patricia says her family will continue to recommend Veterans Home Care.  "Your organization has been a blessing for our family.  Everyone has always been so helpful and nice.  I've enjoyed working with VetAssist Case Manager Joseph Powell throughout the years. No matter what I called Joseph about, he always helped me and very quickly."
Army Veteran Donald Mullis, July 31, 1939 – May 27, 2020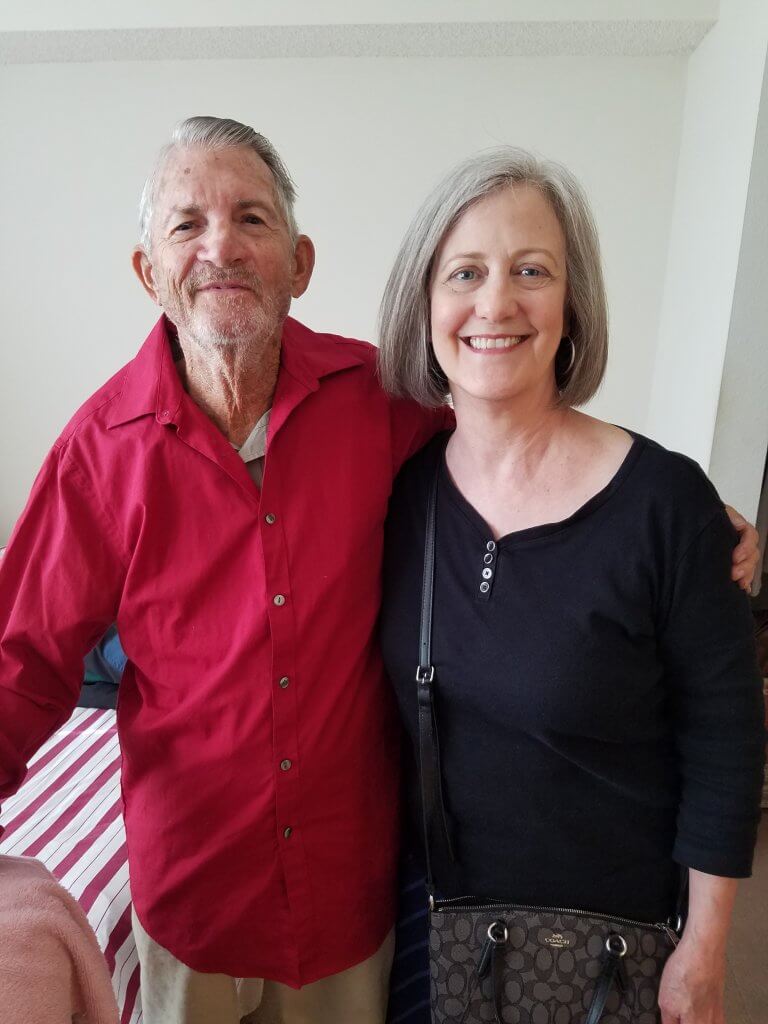 Another client we lost in 2020 is Donald Mullis of Ft. Meyers, Florida.
Donald served in the Army from 1963-1965 and was in the reserves until 1969. He was a long-time member of Elk's Lodge #2596 where he enjoyed dancing.
Donald held several jobs in his lifetime but the thing he loved most was dancing.  Early in his life he received lessons from the Arthur Murray Dance Studio and he excelled at it. It was his passion.
Donald earned a VA pension with an additional amount called Aid and Attendance through his wartime service. Although Donald served stateside, he was eligible for the pension because overseas service or combat duty is not required. When Donald needed care at home, his family contacted Abby Services-Homecare for Seniors and they referred him to the VetAssist Program. Our team at Veterans Home Care helped him get his paperwork and VA application filed. Through the VetAssist Program his care started right away before VA funds arrived.
After their brother passed away, Donald's two surviving sisters sent their VetAssist Case Manager Bevery Nichols this note:
"We are grateful to you, our case manager, and the entire team at Veterans Home Care for the help you provided for our brother, Donald.

Thanks to you and the VetAssist Program, his last two years were much happier and brighter because of his care. Thank you for your guidance and kindness throughout this time.

Sincerely, Karen and Kathy in Florida"
Help is Available
To everyone who lost a loved one in 2020, we send our heartfelt condolences. Please know that many hospitals, faith-based organizations, funeral homes, employers and others offer free grief counseling. Don't be afraid to reach out for help as you mourn a loss.
Now that 2021 is here, we look forward to those we can help live safely at home in the new year. If you know of any wartime veteran or the surviving widow/widower of a wartime veteran who needs our help, please contact or call us at 888-314-6075. Happy New Year!