Veterans Home Care wishes client Elizabeth Vaccaro of Wayne, New Jersey born March 22, 1922, a happy 100th birthday.
Looking Back on Elizabeth's 100 Years
Born Elizabeth Jane Lawrence, she was one of 10 children. When she was seven years old, the Great Depression began with the stock market crash October 28, 1929 and lasted through the 1930s up until World War II. During the Depression, she worked in a perfume lab.
Elizabeth met her husband, John Vaccaro, and they married December 14, 1941, just a week after the bombing of Pearl Harbor as the United States entered World War II. She was 19 and he was 24. John served during the war in the Army Air Force as a mechanic and was stationed in Mississippi.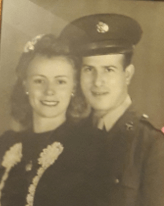 The couple had two children, a son and a daughter. "My mother is a wonderful mother and a great cook," says her son John. Elizabeth also spent time knitting, crocheting and playing Canasta. She had a long, happy marriage until December 13, 2016, when John had passed away, at 99 years old, just one day before their 75th wedding anniversary.
At Age 95, Elizabeth Vaccaro Needed Help at Home
About that same time in December 2016, at age 95, Elizabeth sought care from Oakland Rehabilitation & Healthcare Center. Melissa Bradley at Oakland referred Vaccaro to Veterans Home Care's VetAssist Program. Bradley knew that her patient might be eligible for a little-known VA benefit and the VetAssist Program.
"I remember Mrs. Vaccaro and her family well," says Evan Kaltman the Veterans Home Care representative who met the Vaccaro family in 2016 to give free help with the VA benefit application. "This is an amazing family. Elizabeth lives with her son John, who served during the Vietnam War. I credit Elizabeth's longevity, reaching her 100th birthday and good health to the dedication of her family," said Kaltman.
"Veterans Home Care has been great, simply Incredible.  Everyone has been a pleasure to work with and we have a great caregiver," says John Vaccaro. Elizabeth's caregiver is from Van Dyk HealthCare, a provider in the VetAssist network.
Seek Care Before Your 80th, 90th or 100th Birthday
"Many of our clients are centurions," says Beth O'Connor, regional manager at Veterans Home Care. The VetAssist Program helps qualifying veterans or their surviving spouses access VA benefits for in-home care. "I wish we could reach more clients sooner, before their 100th birthday."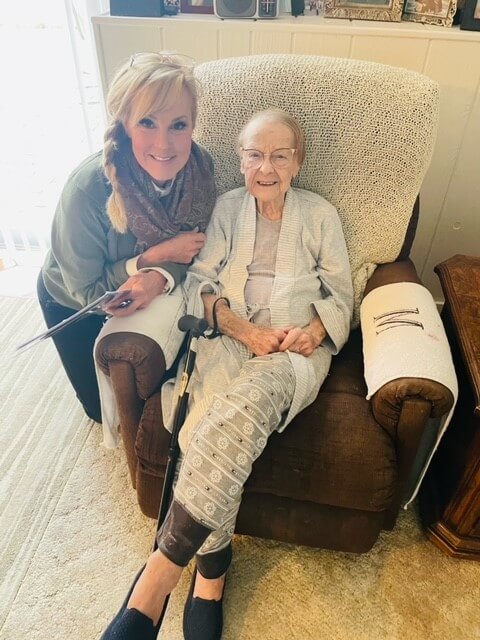 "This VA benefit is available at age 65 years old. Typically, eligible seniors learn about it when they're in a desperate situation or after a medical emergency that lands them in a hospital or rehab facility. We'd like to get the word out sooner than later to those who need help with dressing, bathing, grooming, light housework, transportation and more."
Click here for VetAssist Program eligibility requirements or call 888-314-6075 for a free consultation.
About Veterans Home Care (VHC)
Since 2003, thousands of veterans and their surviving spouses have been able to access VA Aid an Attendance benefits for the care and medical alert technology they need through VHC. VHC's VetAssist Program includes the VetAssist Companion, the latest Alexa powered medical alert system. Through its sister company, SmartCompanion Care LLC, every senior and disabled adult, regardless of military service can purchase this advanced system preprogrammed for seniors to reduce isolation and loneliness, replace push-button medical alert systems and enable voice-activated phone and video calling. Veterans Home Care is not a government agency and is not affiliated with the Department of Veterans Affairs. VHC is a family-owned and operated company offering services in 48 states.